The Nardio Review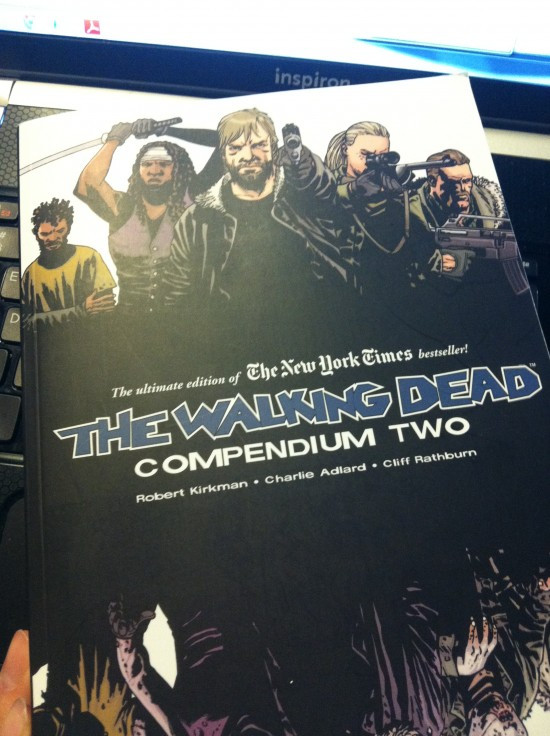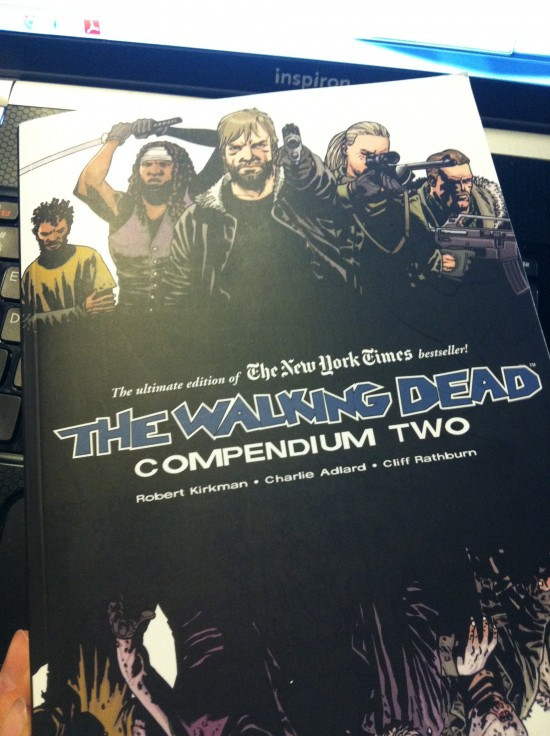 Is It Worth Your Time?
Yes.
What Did you Think Without Spoiling It?
Buy this.
This is written for the person who asks "Why?" when they watch something stupid happen in a movie or read it in a book.  This is for the person who hates plot holes and for the comic fans who abhor retcons.  Death is permanent here, and the scars people carry with them never fade away.  This is the world of The Walking Dead.
The best adult comic series ever continues to wow.  Read this only after reading the first compendium.  The story never dips.  It goes at a different pace, but a satisfying one.  Death still matters, the characters are still fleshed out and nothing ever feels gratuitous.  This is another thousand plus pages of masterpiece.
Why it Works
"It's like watching a horror movie that's full of people with common sense."
The quote above is from my review of the previous Walking Dead Compendium and it still applies.  Coming off the first compendium this book manages to maintain the sense of drama and weight of the first epic run.  The people who survived the closing events of the last book are now left to deal with the horror they have just endured.  But there is no break here.  Just more to think about whenever the action isn't forcing them to make even harder choices.
I still care about these people.  I still root for them.  This series still affects me in a way no other has.  It's another thousand plus pages of written perfection. Thankfully the art is always consistent and never gratuitous.   If you own the first compendium you need to own the sequel.
No Like?
I can't find a book club that wants to have a meet up with these books.  I'm going to need to start my own book club…
One thousand and sixty eight pages never felt so short. When is The Walking Dead Compendium 3 coming out?
Basic Info
Author: Robert Kirkman
Price $34.40 paper Back (greatest deal ever)
Genre: Horror Thriller
Pages: 1068