The Nardio Review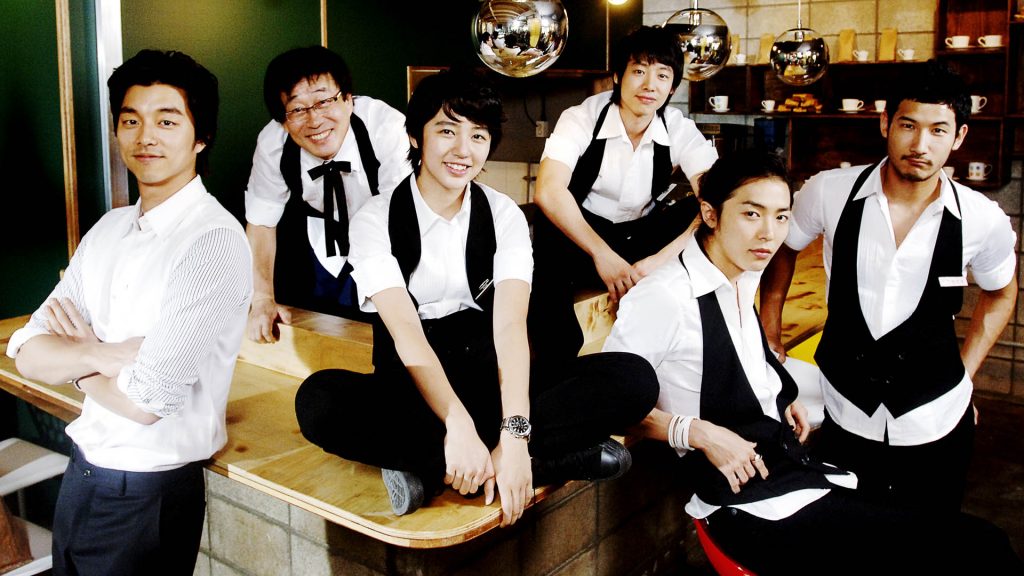 Is It Worth Your Time?
Eh. As far as K-Romance shows go, Coffee Prince is ok…but that's not really saying much.
What Did You Think Without Spoiling It?
Maybe I read too much manga or something, but there's nothing that really stands out in this show. It's a gender-bender romance where a girl is mistaken for a guy and continues to propagate this lie to work coffee prince shop – a shop that hires only good-looking males as employees. Of course, she falls in love with her boss and her boss falls in love with her, etc. The chemistry between the two certainly works, but only when they boss isn't acting like a tool, which unfortunately is most of the movie.
Why it Works?
The plot progresses pretty well and the main girl – Eun Chan – is lovable after the first couple of episodes. You start rooting for her and her awkward ways. You even start enjoying the budding romance between her and her rich boss jerk Han Kyul. There's also a pretty interesting love square that is pretty believable and *gasp* actual progress in both of the main relationships in this show. The characters, for the most part, even communicate to each other like normal people. They actually say stuff like "I like you" and confront people when they want to discuss issues. It's refreshing.
Coffee Prince actually gives me an idea to make my own coffee shop full of hot guys. I would imagine the business would take off.
No Like?
Honestly, some of the characters detracted from the story like the Eun Chan's sister and the big, loafing idiot. I tend to think that the Koreans sometimes overdo reactions and emotions in their dramas and it really takes me out of the moment. On top of that, the main male character, Han Kyul, is just kind of a jerk throughout the show. I mean, sure, he's kind of coming to grips with being in love with what he thinks is a guy. But come on. He just teases her and acts at various points spoiled, sadistic and downright cruel at times. Aside from that my only other comment is…really? You have to go to school in Italy to become a barista. Really? Also, am I the only one that is disgusted by the man who actually owns the coffee shop. How the heck can he run a place that serves food while he is picking his nose or scratching his ass?
Overall
It's an all right show and will keep you busy for a couple weeks. Each show is about an hour long so it's definitely a time investment. If you don't mind the moments of sheer stupidity and can handle wanting to slap several characters across the face at various points throughout the show, then you might enjoy Coffee Prince. There are some pretty funny moments and the romance is actually quite well done for the most part.
Agree? Disagree? Write your comments below
Read our other TV/Movie Reviews.
Basic Info