The Nardio Review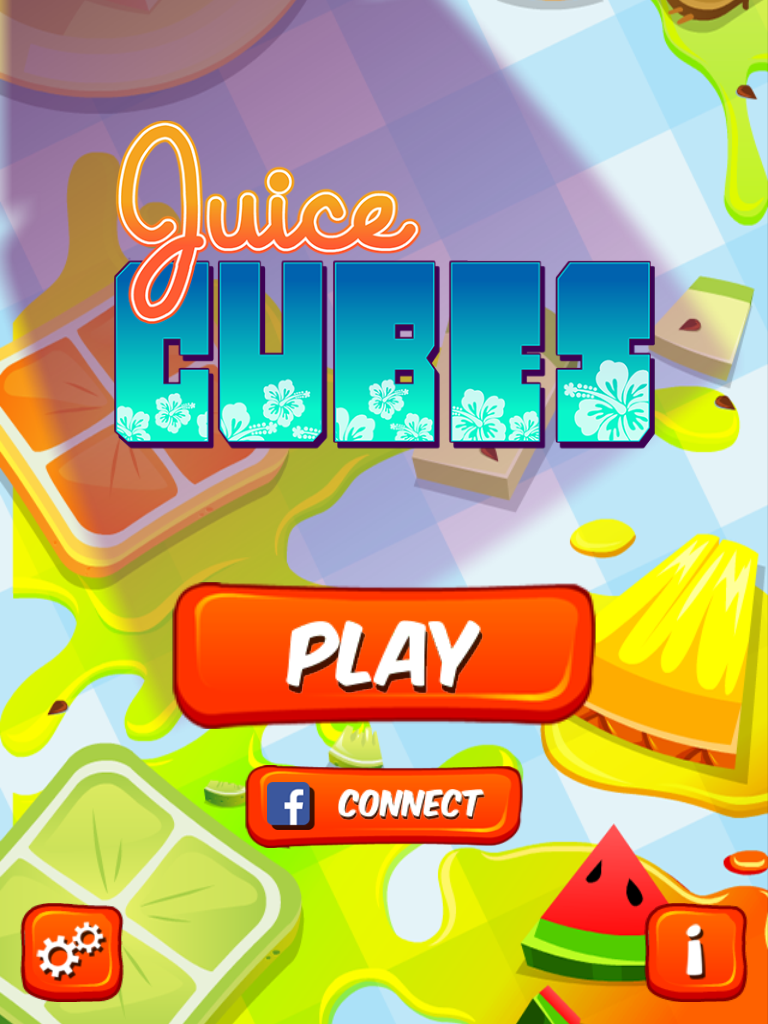 Is Juice Cubes Worth Your Time?
Yes. While frustrating at times it's just amazingly addicting.
What Should I Play It On?
Juice Cubes is available for iOS and Android and works perfectly on any device. As always I prefer playing on my iPad.
What Did You Think Without Spoiling It?
Juice Cubes is an incredibly addicting matching puzzle game that combines the challenges from Candy Crush with the gameplay of Sushi Mushi. It's a great combination and the best part is the game is completely free!
How it Plays & Why it Works
I love match three games so when we got Juice Cubes on the iPad, I immediately was hooked. Like all match three games, you need to match at least three of the same color in order to remove it from the board. If you match more than three you create a special destructive fruit: a bomb or "dynamite" fruit. The dynamite fruit will destroy all fruits either horizontally or vertically while the bomb will destroy fruits in a 3×3 area. You can either match these special fruits with fruits of the same color or combine them together for more destruction. If you happen to match 8 or more of the same color fruit, you receive a fruit cocktail. Basically this allows you to get rid of one color on the board. If you combine it with a dynamite fruit it will change all the fruits of the same color into dynamite and explodes them. If you match two fruit cocktails together then you get rid of all the fruit on screen. It sounds a bit confusing, but it's really simple once you get the basics.
Each level has a different challenge that you need to complete. Sometimes you'll have to drop buckets, other times you need to get rid of all the sand and still others you need to reach a certain score. Each level has a very specific set of circumstances you need to complete before you get to move on. For most, you will need to complete the challenge in a certain amount of moves and reach a certain score to move on. If you fail any of these aspects you can't move on. It's kind of frustrating, especially the score part. There have been plenty of times where I have cleared all the sand in a level only to fail because I didn't reach the minimum score. As the levels progress it will get harder to pass them. Fortunately you do have 5 attempts, but after that you'll have to wait 12 minutes for one heart to refresh. You can, of course, pay for extra lives or just put the game aside and play something else for during that time. You're never forced to spend any money or bother your friends on Facebook. Sure, unlocking later levels might mean you have to wait three days to find all the map pieces to progress, but you have that option as well as paying to move forward. It's nice to see developers who aren't abusing the in-app purchases for once.
What I enjoy most about this game, though, is the fact that it's so interactive. In Candy Crush all you do is move pieces on the board. Here, you match colors by dragging your finger across the screen and connect as many colors as possible. It's a lot of fun. Sometimes I just play levels to see how big of a chain I can match. There are occasions where the game doesn't always recognize when I slide over a fruit (like when I go too fast), but it doesn't happen often enough to be game breaking.
No Like?
Ugh, the sand piles, those awful, awful sand piles. They are the bane of my existence. Basically they gobble up one fruit piece next to it and they keep expanding until you destroy all of them by blowing them up or matching next to them. I'm guessing they're supposed to be on some kind of timer, but that timer just seems broken. There have been too many times when I make a match and before the sand devours the fruit that drops immediately after it falls on top of it. Cue angry cussing. Also, like Candy Crush the levels are mostly random. This basically means that you might be f-ed on a level for a couple days only to beat it in two moves the next day. It's hard to feel any kind of sense of accomplishment when so much of the game depends on random luck. Despite that, I still play like an addict.
Basic Info
50MB
1-player game with Facebook connectivity
180+ levels
Consistent developer updates
Weblinks
Developer: Rovio