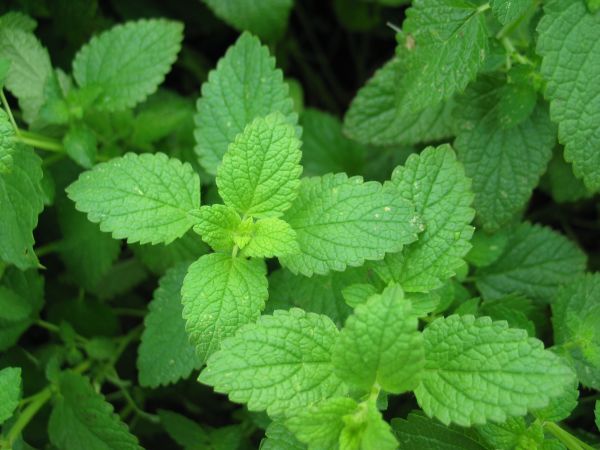 I love mint. The flavor just makes almost anything refreshing, especially with mixed drinks. Now that summer is coming to a close in another month, all of those fresh berries are going out of season. But mint is still going strong. Try some of these delicious mint cocktails in the comfort of your own home this weekend rather than spending exorbitant amounts at a bar. If you really want, you can invite some friends over too. Below are recipes for a classic mojito, mint julep and mint champagne.
Classic Mojito
The most popular summer drink bar none. It's simple, it's delicious. You can use White rum or gold rum, though I tend to stick with the white rum. This is my favorite mojito recipe during my days as a bartender.
Ingredients
1.5 oz white rum
1 oz simple syrup
3 lime wedges
4-5 mint leaves
Ice
Club soda
Equipment
Muddler
Cocktail Shaker
Jigger
Rocks Glass
To make simple syrup: Mix together 1 cup of hot water and 1 cup of sugar. Mix until the sugar is completely dissolved. Don't just add sugar into the mojito as sugar doesn't really dissolve well in cold things.
Directions
Put the limes in the shaker first and then the mint on top and then muddle until you start smelling a very strong mint scent. If you're adding in fresh fruit, add them in before you muddle everything.
Add in the rum and simple syrup then top with ice.
Shake vigorously for about 10-15 seconds.
Pour entire contents into a rocks glass
Top with a splash of club soda.
Mint Julep
Whiskey isn't just for the winter time. When you add mint almost every mixed drink becomes a summer drink. Sure, this is more or less straight up booze with some sugar, but it's delicious. And if you're a whiskey fan like me, this is the perfect drink to beat the heat and still get your whiskey on. This is bar none the best mint julep recipe you'll find.
Ingredients
2 oz bourbon whisky
0.75 oz mint simple syrup
Crushed ice
Mint garnish
Equipment
Muddler
Jigger
Stirring spoon
Rocks Glass
To make mint simple syrup: In a saucepan 1 cup water and 1 cup of sugar. Add about 1/4 cup of mint leaves and bring the water to a boil all the while stirring so that the sugar dissolves. Once all the sugar has dissolved, remove from heat and strain the mixture to get rid of stray mint leaves.
Directions
Pour the bourbon and mint simple syrup into a rocks glass
Top with ice
Stir the mixture with the bar spoon for about 10-15 seconds.
Garnish with mint leaves
Bubbly Mint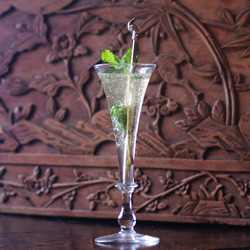 Tired of the bellinis and mimosas for brunch? Want to add a little zing to your champagne? Add some mint syrup to your champagne. If you can't be bothered to make the syrup you can substitute with mint schnapps. Fun, delicious and sophisticated. There are other mint champagne recipes out there, but a lot include other ingredients like limoncello or fresh fruit. I prefer going the classic no fuss route, but you can always add to this mint champagne recipe if you so choose.
Ingredients
2 oz dry champagne/sparkling wine
0.25 oz mint simple syrup OR mint schnapps
mint sprig for garnish
Equipment
Directions
Fill the champagne flute with the 2 oz of dry sparkling wine or champagne
Add the mint simple syrup or mint schnapps
Garnish with mint sprig