Nardio Anime Review
Is Non Non Biyori Repeat Worth Your Time?
Yes.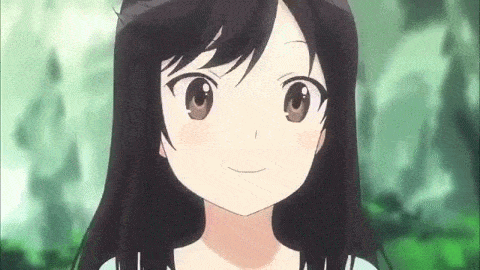 What Should I Watch it On?
As far as I know the only place you can legally watch Non Non Biyori Repeat is Crunchyroll.
What Did We Think Without Spoiling It?
Non Non Biyori is a welcome change of pace from your typical school anime. There's no drama, no romance and hardly anything happens. And yet you can't help but enjoy the heck out of it. It's a feel good kind of anime and it's especially refreshing to watch after all the overwrought anime out there. If you are looking for something simple and innocent, keep this in your permanent anime queue.
Why it Works?
Nothing really happens here. There's no real conflict. All you do is follow around four girls and experience their daily lives in the countryside. And by country, I mean country. There are literally only 5 students in the school in total. Despite being in different grades they all share the same classroom and hang out with each other. This series is pretty much the epitome of slice-of-life genre. It might sound boring, but somehow the show keeps you hooked. I attribute this to several things. First the characters are just so darn likable. All of them have their own little personal quirks without being annoying. Renge is the young, perceptive girl that somehow still falls for simple tricks (hey she's a shiny, new first grader after all.) Hotaru is the gentle, seemingly mature fifth grader. Nastumi is the active, practical joker who focuses on fun than school. Her sister Komari is the adorable shorty who gets scared easily. And then there's the cast of supporting characters, all of whom add their own particular flavor.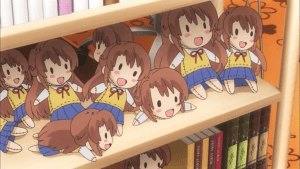 As an anime set in the country side, the show really emphasizes the stillness and beauty of their hometown. Yes, it's quiet. Yes, nothing "big" happens, but none of that matters. The excitement comes from the simplicity of their small town. Even the Tokyo transplant, Hotaru, manages to keep busy and isn't jaded or cynical. She simply embraces the simple daily adventures from watching fireflies in the summer to eating with friends under a cherry tree. It's all very carefree and relaxing, which ties into the title. While the title itself doesn't mean anything, it is similar to the Japanese word nonbiri (のんびり) which translates to – you guessed it – carefree. Is it any wonder Non Non Biyori Repeat is so relaxing to watch after a hard day's of work?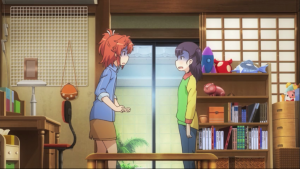 More importantly, Non Non Biyori is just plain fun. There is plenty of humor throughout while still leaving room for a little sadness and introspection. It's really sweet seeing these girls grow up, learn and make mistakes.
The art team does a stellar job in Non Non Biyori Repeat as well. The characters are all adorable and varied. The panaroma views of the town are incredibly serene and scenic. You feel the calm wash over you as the camera focuses on the small details like water droplets on blades of grass or the flower petals falling off a cherry tree. It's definitely a great series to watch if you're stressed. I highly suggest spacing this out one a day so you can get that little bit of zen in for 12 days.
Disclaimer – we actually watched Non Non Biyori Repeat first without even noticing the repeat part. We just realized there was an original run, which we're currently going through now. That means you've got 24 episodes of adorable serenity.
No Like?
Nothing. Non Non Biyori Repeat is a great anime. I highly suggest everyone watch it if they're looking for a way to relax.
Basic Info:
12 episodes
Re-telling of Non Non Biyori