The Nardio Review
Is Non Non Biyori Worth Your Time?
Yes!
What Should I Watch it On?
The only place to legally stream it is on crunchyroll.
What Did We Think Without Spoiling It?
Non Non Biyori is a cute, relaxing and funny anime. We actually watched Non Non Biyori Repeat first, but it didn't affect our viewing at all. In fact, it helped to enhance it as Repeat makes call backs to the original show. In essence, Repeat shows the after effects of many of the original episodes. It was actually kind of nice seeing it in reverse as you get a fuller appreciation for the story. With that said, I have to say I enjoy Repeat a bit more.
Why it Works?
Non Non Biyori is slice-of-life at its best. You follow around four girls as they explore the countryside. Not only do you get to appreciate the beauty and stillness of the Japanese country you also learn a lot about edible plants, wildlife and Japanese culture. Non Non Biyori isn't a prequel to Repeat. Instead both serve as an independent look at the lives of Renge, Natsumi, Komari and Hotaru during the same year. There's a lot of overlap of the storylines, which I really enjoy. While you don't necessarily need to watch both to appreciate the story, I think it definitely adds an additional layer to the story.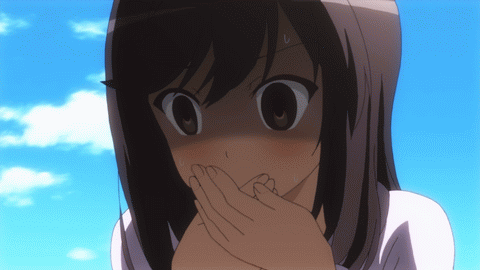 There's definitely more of a focus on Hotaru in the original and it's kind of nice to see more of her as she was probably the least developed character in Repeat. As in Repeat, the show focuses on the ups and downs of these kids lives as they explore the countryside, friendships and life lessons. While mostly light hearted, there are definitely a couple episodes that pull on the old heartstrings. I really enjoyed the episode where we see the Candy Store manager's relationship with Renge. It was touching and showed why she cared so much about Renge.
Even the weaker episodes still managed to bring a smile to my face and there were a couple where I definitely chuckled. You can't help but be drawn into their world thanks to the beautiful artwork, excellent character design and spot on voice acting. As with Repeat, Non Non Biyori takes the time to showcase the tranquillity of the countryside with shots of flowing streams, raindrops on leaves and a star-filled sky after fresh snowfall. You can't help but feel relaxed watching.
No Like?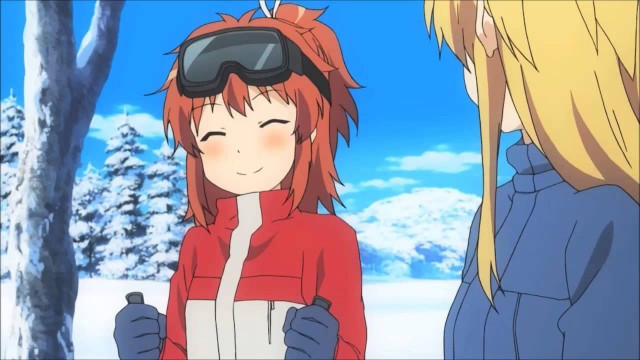 I kind of wish they had combined the two seasons into one as it would really flow together quite well, especially with all of the call backs Repeat sneaks in there. My biggest complaint, however, is with Natsumi. In Repeat she was kind of the lovable goofball, but in the original she comes off almost jerkish to the point where I almost disliked her. Her attitude towards her mother and her irresponsibility in this really irked me. In Repeat, she was nowhere near as bad.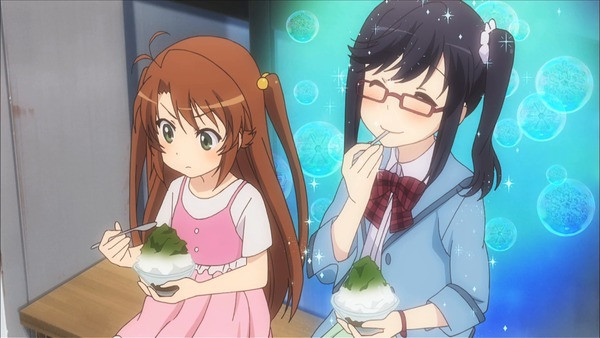 Also, while I enjoyed seeing Hotaru's start of her obsession with Komari, I felt like it was a bit heavy-handed to the point where it bordered on Yuri (girl/girl love). I enjoyed their relationship much more in Repeat as it came off as an actual friendship, not a crush.
Still, I enjoyed the show enough that I went through all 12 episodes. I'd love to see more of these girls and their quiet town life.
Basic Info