The Nardio Review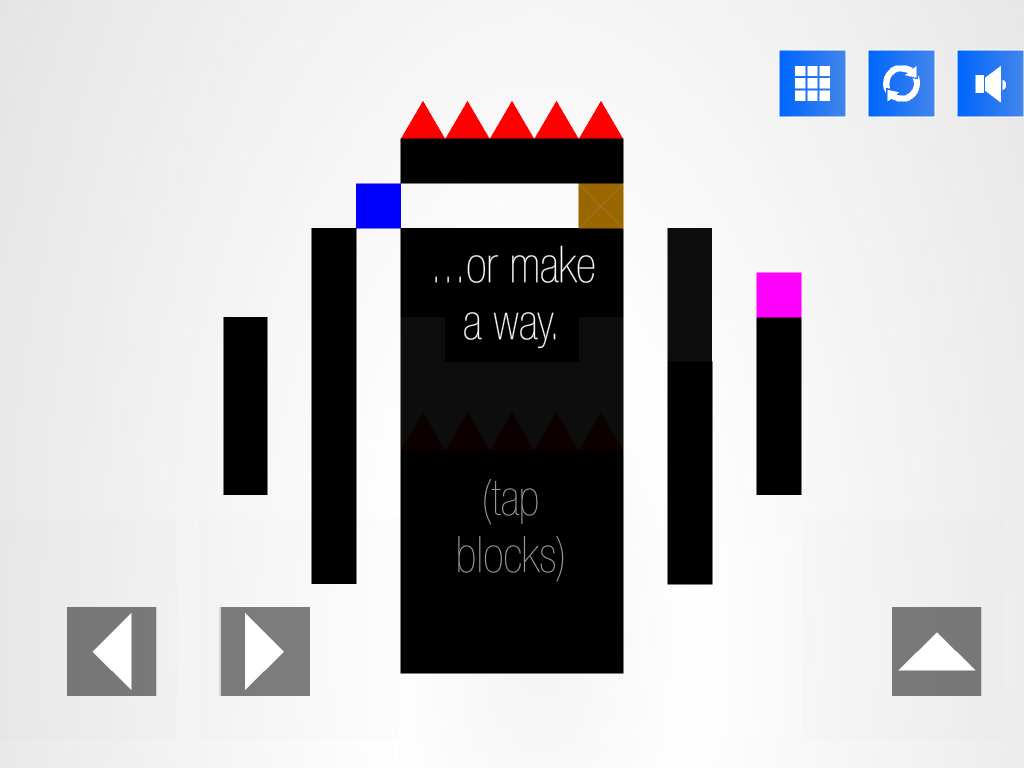 Is Pretentious Games Worth Your Time?
Yes, Pretentious Games is a well-thought out puzzle/platformer game that's a lot of fun! It's as much a story as it is a game.
What Should I Play it On?
Pretentious Games is an universal app. I played this on my iPad but you get the same great experience on other devices.
What Did You Think Without Spoiling It?
At first Pretentious Games seems like a very basic platformer (complete with basic blocks for characters), but you soon get engrossed in the love story. I love how the story sets the pace and even gives you hints on how to complete each level. Everything about it is simple and yet you're somehow drawn in. Best of all you can try it out for free to see if you'll enjoy it before spending the $0.99 on all the levels.
How it Plays and Why it Works
Pretentious Games is a very simple game that just uses three different buttons: move right, move left and jump. The beauty of the game is the different puzzles. For some you need to rotate your iPad around and for others you'll need to orchestrate movement between two blocks to reach the goal. Everything just works perfectly from the simplistic aesthetic to the great music. Add to that a heart-aching and beautiful story and you've got yourself a winner. It's short and there's not much replay value here, but well worth keeping on your iPad as the developer continues to release new chapters. In fact, they just released chapter 4 in version 1.1.
No Like?
Pretentious Games is too short! It's hard to wait for the next update, I want to learn more about the different characters and see future stories unfold.
Agree? Disagree? Write your comments below.
Read our other app reviews.
Basic Info:
First story is free. Full game is $0.99
22.2MB
Single-player game
Universal app
Weblinks
Developer: Bulkypix