The Nardio Review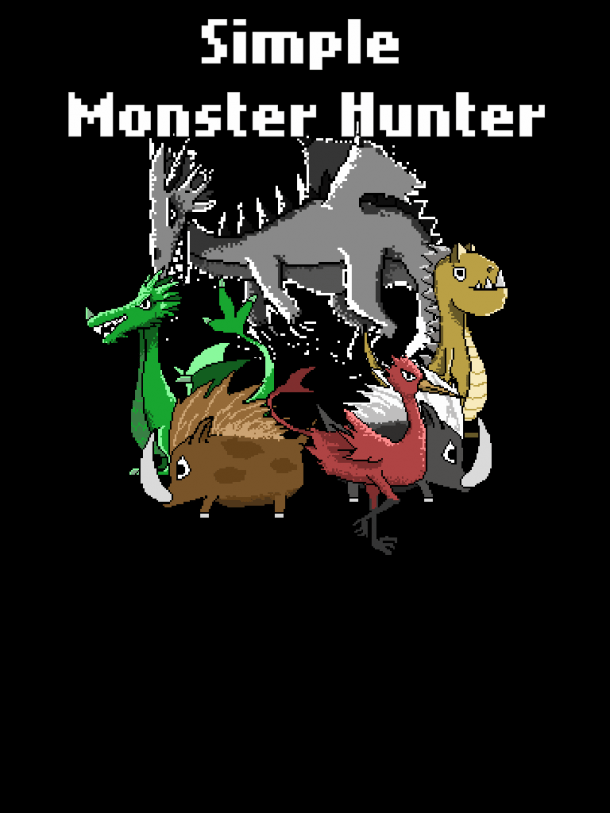 Is it Worth Your Time?
YES!
 [slideshow_deploy id='6785′]
What Should I Play it On?
Simple Monster Hunter is a universal app that is perfect for all devices. The simple graphics and simple pick up and play gameplay is at home on your phone as it is on your iPad. Just get this.
What Did You Think Without Spoiling it? 
Styled after the enormously popular Monster Hunter games, Simple Monster Hunter takes that winning formula and boils it down almost to its barest essence.  This is retro grinding minimalist art.
Kill stuff and farm ore to make gear.  Use better gear to kill stronger stuff and make better gear…. to kill harder stuff for even better gear.
That's it.
If you are a fan of this kind of game then by god you have your next app addiction.
How Does it Play?
Seriously perfect. The one tap control works great. Enemies look cute and the outfits you get look pretty awesome. Even considering the simple chibi inspired art and super simple animation. Like all they do is run into each other simple..
The music and sound works just fine.  The only downside is the limited amount of baddies you face.  As the game goes on it seems they are just insanely tougher different colored versions of the original baddies.  For a .99 cent game I actually was hoping for a lot more content here.  Be prepared for heavy grinding as you get further into the game.  I cannot stress this enough.
Why it Works:
Real upgrades that give you a sense of progression. Insanely simple gameplay is perfect for short gaming sessions on the train or even in line. This is a game for young kids and old gamers alike.
No Like?
I wish there were more enemy variations.  There is an ad over the middle of the screen.  It's pretty small so it doesn't interfere with gameplay at all, but for a paid game it's a little weird.  Then again I totally understand the need for developers to make money.  It would be nice if there was an off switch for it though.  Just in case parents want to make sure kids don't click by mistake.  You can always put your device in airplane mode to shut it off.
Agree? Disagree? Write your comments below
Read our other App Reviews
Basic Info:
.99 cents
Universal App
Tons of replay
No In App Purchases
1 player
12.7 MB
Simple Monster Hunter on iTunes