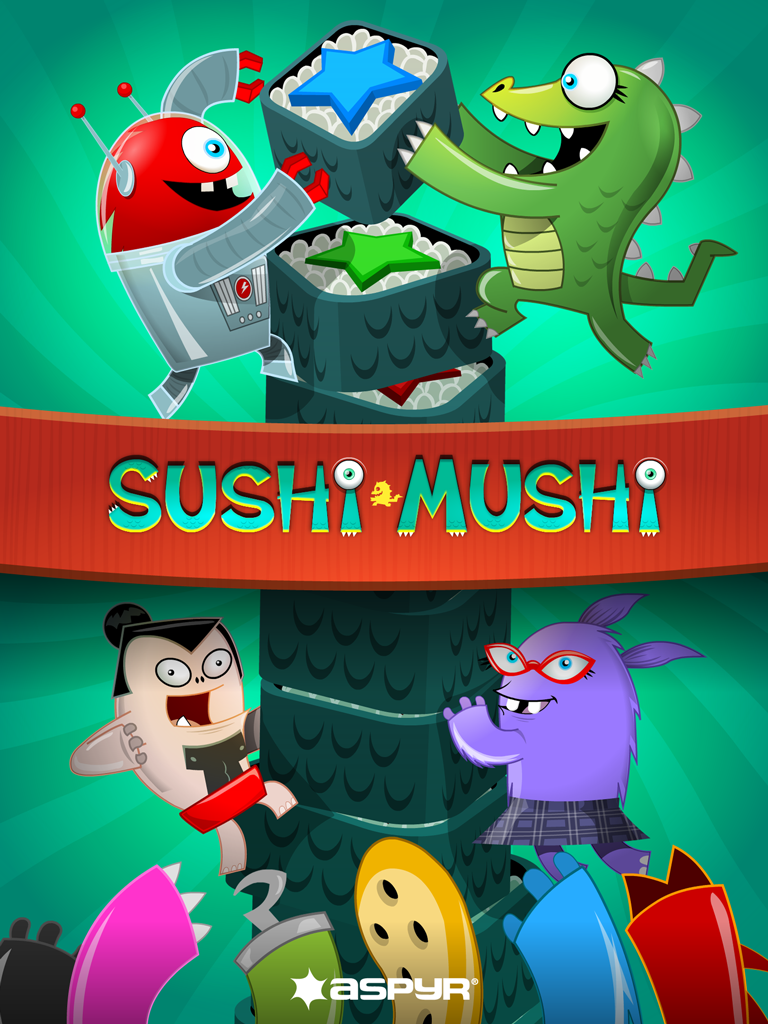 If you've read our review of Sushi Mushi and played the game, you might be excited to know that there's going to be a very big update for the game this month. Aspyr Media has contacted us and given us the skinny Sushi Mushi v2.0. There's a lot to look forward to!
Rule Changes
Simpler strategy – there will be no more Rob Rolls or Feed Rolls. You eat what you collect and the more you collect the better. Instead matching the same colors or shapes will give you more bonuses. There's also no more dragon or super dragon rolls.
Extend Your Time
The bento buddies finally have a use! You can extend your game clock by collecting bento buddies and leveling them up.
Additional Take-Out Surprises
Hanabi Rockets – 3 fireworks destroy all sushi bites in their path.
Bento buddies now come in take-out boxes!
Specials
There's now a revised shuffle that will shuffle all bento buddies to the bottom of the screen for collection. There's also a new special called reversal of fortune that will turn all bad take-out surprises to good ones.
Additional
68 new fortunes
Nudge your opponent every 24 hours to remind them to play
Better matchmaking for random opponents
Share your score/wins on Facebook and Twitter to receive coins
See your opponent's stats by checking out their player card
Accessorize your monster with headgear, level belt bling, bracelets, necklaces and other bling.
6 NEW MONSTERS!!!
If you're like me, the new monsters is really the part that got your attention. Well, we have an exclusive sneak peak at three of the six new monsters.
Sushi Mushi is a great free game and if you don't have it yet, download it when the new update hits!