What's Hot at Redbox: The Nardio Review of the Girl From the Naked Eye
By: Jasmine Greene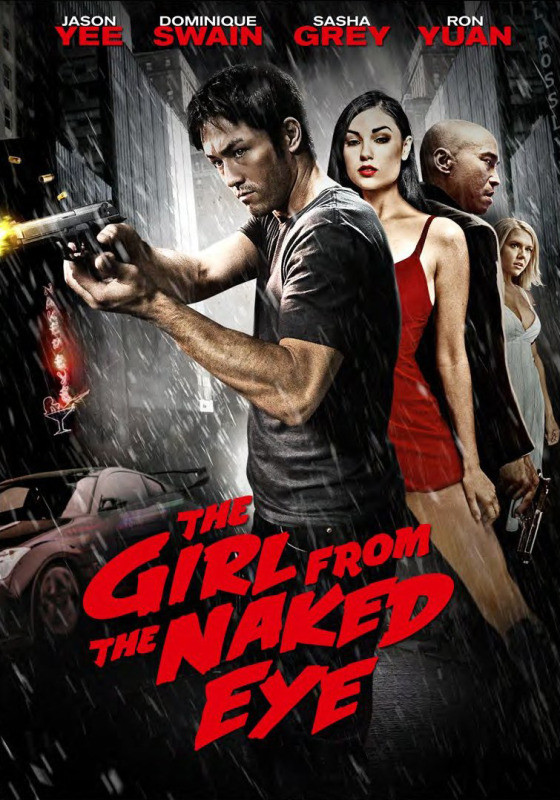 Is it Worth Your Time
I'm a little torn on this, but I would say yes.
What Should I Watch it On?
If you're fortunate enough to have a Blu-ray player watch The Girl From the Naked Eye on it.
What Did You Think Without Spoiling It?
I had no idea what The Girl From the Naked Eye was about so I had absolutely no expectations. And that's how you should go into this movie – with no expectations. I'm not saying that it's bad, but it's not great either. It's certainly worth the $1 rental at Redbox. The world is very Sin City-esque mixed with a martial arts flick. I'm still not sure how I feel about that mix.
Why It Works
There's a lot of reasons why The Girl From the Naked eye works. The world has that gritty, comic-book feel like Sin City. There's a good dose of humor sprinkled throughout the movie. For example, when Jake is beating up on some guy, that dude's buddy is trash-talking his friend. I was hoping that the whole movie would go on like that, and it kind of does, but in a lot of parts, the humor kind of falls flat. There are some good action sequences in the movie that are fairly believable. Fights don't last forever and when some one gets beat up, it actually shows. They aren't some super hero who can get away from a beating unscathed. The acting overall is ok. I think Sandy, played by Samantha Streets, is probably the strongest performance. She really pulls off the prostitute with the heart of gold.
No Like?
Jason Yee, who plays the main character Jake, is meh. He's kind of that stone-faced Keanu Reeves type character. I feel more connection with Sandy than Jake. Sure the guy is going off on a rampage to avenge the death of Sandy, but I couldn't care less about him. On top of that, the supporting cast is so-so. Maybe it's a weak script, I can't really tell. There are certainly plenty of plot holes in the story and characters that are acting far too understanding. Seriously, there's one scene where Jake is beating up on some guy and he's like "Hey, let's talk it out man." There's also the issue of the bad guy. I don't know if it's supposed to be obvious or not, but I figured out who the bad guy was before the "big reveal." Also, here's the kicker, if you're watching this movie expecting a ton of scenes with Sasha Gray, you will be sorely disappointed. She's literally on-screen for maybe 5 minutes. Why she's on the cover of The Girl From the Naked Eye poster, I'll never know. I'm guessing it's pretty much for promotional purposes. Also, the special features are pretty much non-existant.
Basic Info