Is it worth your time?
YES
What should I play it on?
I enjoy it more on the iPad. There is just more screen for my fingers to use and I tend to fail less often. You can still enjoy it on the iPhone or a touch, but to me this is just a no brainer for the iPad.
What did you think without spoiling it?
This is a wonderful example of retro gaming making a huge comeback. 5 game modes, fun precise game play and only 8.7 MB to download.  Best of all its FREE!!! Yes people another hidden free iOS gem to load up. This is just a fun game that is good when waiting around. Its pick up and play design make you remember those olden days when all you cared about was making it to the highest possible level just to beat your old score.
How does it play?
The controls are perfect. At no time did I feel like this was a "cheap app". The design is simple, but that's part of the charm. Again to me this is perfect on the iPad but still enjoyable on the iPhone or iPod Touch. Honestly I died way more on my phone playing this because my fingers got in the way of what I was trying to dodge. Personally I don't even think you should attempt the "Extreme Mode" on anything other than the iPad unless you're ok with being frustrated. At only 8.7 MB to download it can just be another great download to have and almost forget space wise.
Why it works:
It's free! The game is simple to learn and fun to try and master.  It gets harder, but not at some harsh pace.  The game eases you into it. In a few minutes your finger will be racing across the screen for some of those green goodies. The extra modes add wonderful replay to a game that's fun to pick up any time as is.  This is a kid friendly game that parents don't really need to worry about. It is also small enough you can download over 3G on your iPhone. Did I mention it's free?
No like?
Not much, it is pretty darned awesome. The only thing that I could think could be a problem with the game is the Ad Banners. If a parent isn't careful junior or little princess could end up downloading another game. Still, a careful parent should have already made sure that their child cannot download anything before handing them an already expensive toy.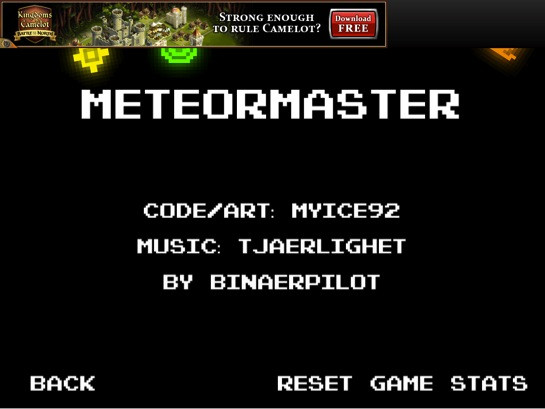 Basic Info:
Price:  FREE!!!
Worth:  I would have paid 99 cents.
1 player game
Game Center Achievements & leader boards.
5 Game Play Modes
Kid Friendly besides banners for other apps.
Replay value.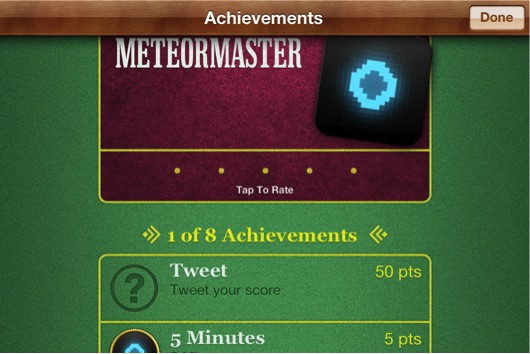 Web Links: