There are some days where you look back on the week and think, man I need to detox. If you're tired of drinking just water, here are some fun faux cocktails that you can make at home. You won't even be missing the alcohol!
Strawberry-Tini
Love the strawberry but don't like the tini? This delicious faux cocktail will definitely have people raving. And it's full of vitamin C so not only will you not have  a hangover the next day, you can also feel healthy.
Ingredients
2-3 strawberries, sliced
0.5 oz simple syrup
0.75 oz orange juice
2 lime wedges
0.75 oz Pom juice
2 oz of water
Equipment
Jigger
Muddler
Cocktail shaker
Ice
Strainer
Martini glass
Lime wedge garnish
Instructions
Put the strawberries and lime into the bottom half of the cocktail shaker and muddle until the strawberries have lost their shape.
Add the liquid ingredients.
Top with ice then put on cocktail shaker top.
Shake vigorously for 3-5 seconds
Strain into martini glass
Garnish with a lime wedge and enjoy.
Lemon Fizz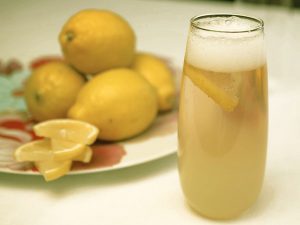 Ok, ok so it's practically  just lemonade with some club soda, but the fizz is what makes this drink fun and a faux cocktail. And besides, if you give it a fancy name and put it in a fancy cup, people will have no choice but to think that you're drinking booze.
Ingredients
4 lemon wedges
1 0z simple syrup
3 oz water
1 oz lemon flavored club soda
Equipment
Muddler
Cocktail shaker
Jigger
Strainer
Ice
Champagne glass
Lemon wedge garnish
Instructions
Put the lemon wedges in the bottom of the cocktail shaker and muddle well for 5 seconds.
Add simple syrup and water and top with ice. Replace shaker top.
Shake vigorously for 3-5 seconds.
Strain into a champagne glass.
Top with some lemon club soda and garnish with a lemon wedge.
Non-Island Iced Tea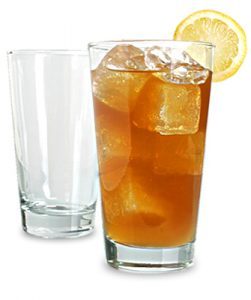 I never really liked Long Island Iced Teas namely because it had a whole lot of booze that I wasn't fond of and a lot of bartenders didn't really do the proportions properly. Instead, why not just sip on a non-alcoholic iced tea and pretend like you're getting really wasted?
Ingredients
0.5 oz lemon juice
0.5 oz simple syrup
0.5 oz apple cider
3 oz iced tea
Equipment
Jigger
Mixing Spoon
Ice
Collins Glass
Lemon wedge garnish
Directions
Fill the collins glass with ice
Add all the ingredients
Mix well with the mixing spoon, about 4-5 seconds.
Garnish with a lemon wedge and enjoy!