Cool Products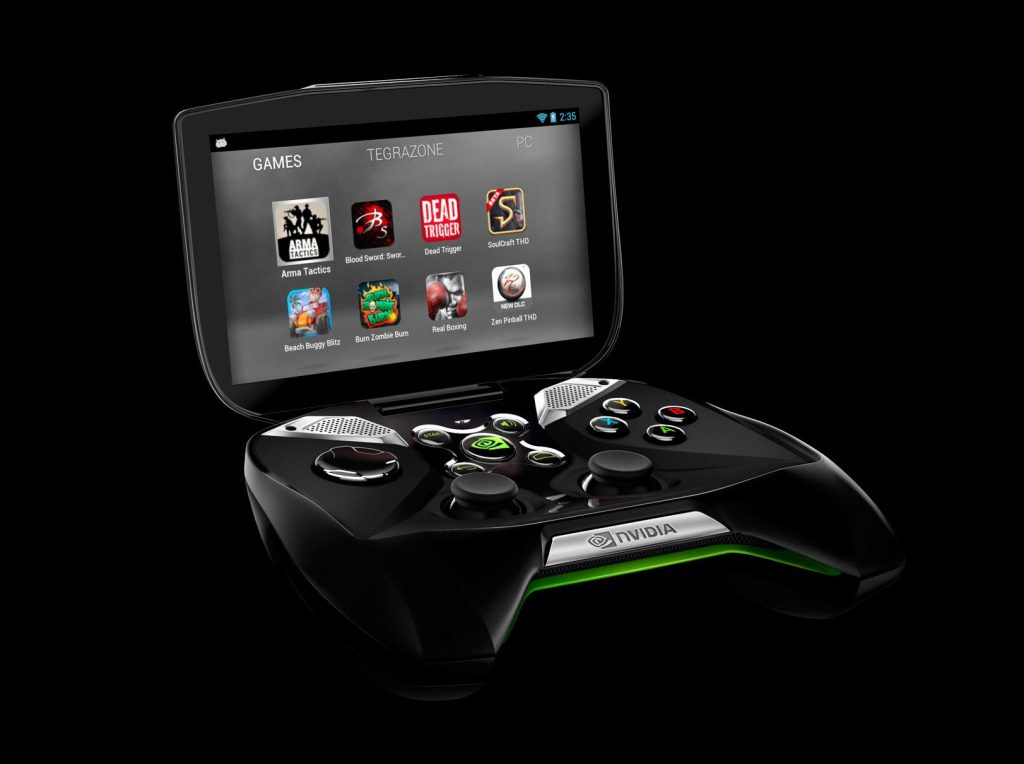 As I mentioned in another post, I went to Pax East and got to see and try out a ton of cool games. One of the coolest products I saw there, however is the Nvidia Project Shield. Have you heard of it? If not, you might want to save up some money because this is totally the coolest handheld that I've seen.
What is it?
The Project Shield is a handheld device that allows you to play all of your Android apps as well as Steam games. Probably the coolest feature of Project Shield, though is that it also allows you to stream games from your PC without any lag whatsoever. For those that want a larger screen, the HDMI port allows you to connect the shield to your TV. The handheld itself offers a beautiful retina screen and a controller that is similar to a standard Xbox 360 controller.
Specs
Many say that good things come in small packages. Project Shield is no exception. The handheld features:
5 in 720p retina display

Tegra 4 system-on-a-chip
Androind 4.2 OS
Full controller capabilities
Multi-touch screen
HDMI port and MicroSD slot,
802.11n Wi-Fi for Internet access.
5-10 hour battery life for gaming and 24 hours for viewing HD video.
Is It Worth Your Time?
I got to demo Project Shield while at Pax, and I have to say, I'm really impressed. The controller fits perfectly in my hand and is weighted nicely. The graphics are off the charts. It's even better than my computer at home. I demo-ed Dead Trigger 2 and can honestly say that the controls, graphics and even sound were spot on. This is far and away the best graphics I have seen on an Android device. Aside from the standard Android and Steam games, as I mentioned previously, you can stream your PC games directly to your Shield with no latency. This is awesome if you simply just want to be somewhere else in your house.
No Like?
Honestly, there's not a lot that I don't like. The gadget feels a lot like an XBox 360 controller with a clamshell cover. When closed, it's quite elegant, but once opened it's not very visually appealing. This isn't a handheld console for casual gamers who want to easily pick up and play games. Project Shield is for serious gamers who want a true console experience in the palm of their hand.
In Closing
While the device can play Android games, the focus of the handheld is to show off Nvidia's streaming technology. This device proves that the company can stream high definition games through a wireless network to a device without sacrificing frame rates or graphics. There's no word yet as to the cost of Project Shield, but Nvidia has noted that the handheld will be released at the end of Q2 2013.