Nardio Anime Review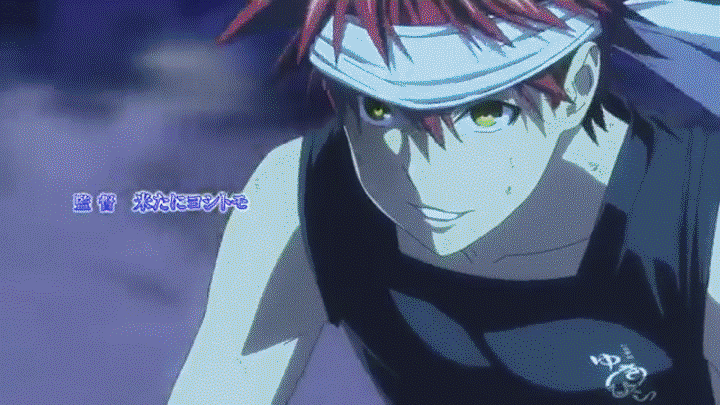 Is Shokugeki no Soma Worth Your Time?
Yes.
What Should I Watch it On?
As far as I know you can only legally stream Shokugeki no Soma on Crunchyroll.
What Did We Think Without Spoiling It?
Shokugeki no Soma is a great show regardless of whether you enjoy food anime or not. Sure, it's a bit overdramatized (oooo look at how fiercely he cuts those onions) and of course the reactions are over-the-top, but that's what makes it great. From the first episode, you get sucked into this world of food porn.
Why it Works?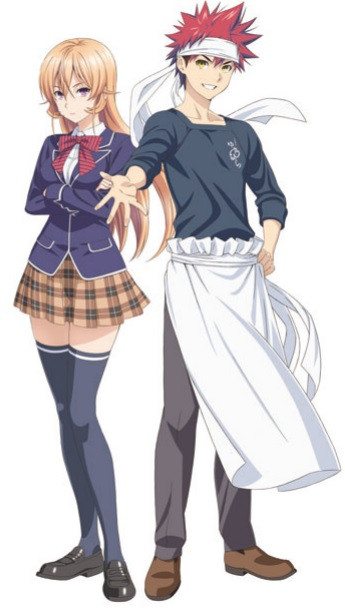 Shokugeki no Soma follows around the titular character – Yukihira Soma – as he navigates the elite Totsuki Culinary Academy. While everyone at first makes fun of his humble background and simple cooking, his innovation, calm under pressure and excellent cooking technique ends up impressing some of the top students and teachers…except for Nakiri Erina. She possesses what is called the "God Tongue," which allows her to distinguish even the slightest difference in flavor. Due to Yukihira's humble background she refuses to acknowledge his dishes and generally acts antagonistic towards him (even if his dishes are delicious). On the other hand, Yukihira treats her just the same as everyone else. Joining the two main characters are a slew of background characters most of whom you learn little about besides the main ones like Tadokoro Megumi, Hayato Akira, Takumi Aldini and Ikumi Mito. Most of the characters start off fairly one-dimensional and as the series progresses you learn a little more about them. There's a tiny bit of growth in Yukihira, Tadokora and even Erina to a degree, but for the most part it's nothing major. Still, I don't really mind too much because the series is so fun. I'm not really watching it for the plot either. I'm mainly watching it to see what crazy concotion Yukihira comes up with next and to feel that tension during the food battles. Will he win? Won't he? How will he get himself out of this mess? The show does a great job of building up the tension even if the "battle" is basically just a cook-off. I highly suggest watching this show after you've eaten though because hearing all of the tasty dishes just makes you hungry. The show even provides recipes for some of the dishes in the beginning (such as the Gotcha Fake Pork Roast). Later on though, they get rid of this aspect, which is kind of sad. I would have loved to recreate all of these dishes to see how they tasted.
The artwork is well done and while some of the characters look fairly stereotypical, there's enough differentiation between them so you can easily tell them apart. Just as a warning, this is kind of an "ecchi" anime so you'll be treated to some sexually charged reactions to food, side boob, cleavage and butts. It's all done in good fun though so I can't even get mad. Plus men and women get equal treatment in terms of fan service.
 

No Like?
I'm sure Shokugeki no Soma is getting another season, but I can't help but feel like the season ended kind of on a weird note. Having read the manga, I'm also a bit disappointed they omitted a fun little segment that I shall dub the Hopping Hare. The only weak part of the series was the judging in the Fall Tournament. Sure, the judges have very  sophisticated palettes, but for them to practically have a food orgasm and then score something an 88 seems a bit ridiculous. I get that it's supposed to be funny, etc. but I think those over-the-top reactions should have been saved for the dishes that got the highest scores.
Agree? Disagree? Write your comments below.
Read our other TV/Movie reviews.
Basic Info
24 episodes
Available on Crunchyroll