Nardio Reviews
Is It Worth Your Time?
If you are a fan of escape the room type games, then you'll love The Room.
What Should I Play it On?
The Room is available for the iPhone or iPad. With all the intricate details, I can't imagine playing this on anything other than my iPad.
What Did You Think Without Spoiling It?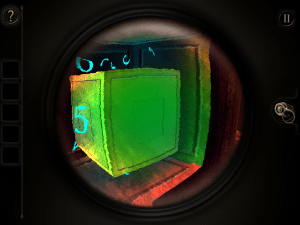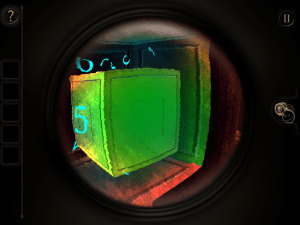 The Room is a fun and immersive puzzle game. It's a bit short, but it takes all the elements I love about these games. You really have to pay attention to all the details and you're more or less forced to inspect every inch of this beautiful game's landscape. The story is also compelling and I'm hoping that they add some more!
How Does It Play?
Even with a larger screen there are times when I would tap on a part of the screen, but it wouldn't zoom into the part I wanted. This didn't happen often enough to take me out of the experience though. Otherwise, the game was pretty perfect. The game itself is very interactive so you'll find yourself touching pretty much everything throughout the game to get a closer look. If you happen to get stuck, some hints will pop up on your screen to lead you in the right direction. The hints themselves can be a bit ambiguous so it's never too easy to figure out what's next.
In terms of graphics, The Room is a beautiful game. The details are perfectly rendered in each different stage. You can tell the developer really put a lot of thought into it. The creepy yet melodic music throughout really sets the tone of the game. While the game is relatively linear, it's a lot of fun figuring out all the little puzzles. Each new item that you find or new journal entry that you find really gets you excited. You can't help but keep playing because you want to know more. What happened to the guy who wrote the journal entries? What's up with his growing paranoia. There are also some creepy moments in the game as well that will have you on the edge of your seat.
No Like?
The game is pretty short, I finished it in a day. Granted, I was playing non-stop. According to Fireproof Game's website, The Room will be getting a free expansion in the summer of 2013. I am eagerly awaiting it.
In Closing
If you like immersive puzzle games with a mysterious story, you'll love The Room. It's a short game, but you'll be on the edge of your seat the whole time.
Agree? Disagree? Write your comments below.
Check out our other app reviews!
Basic Info
$1.99 on iTunes

1-player game
4 detailed chapters
New expansion coming summer 2013
135 MB
Weblinks
Developer Fireproof Games website: http://fireproofgames.com
iTunes store: https://itunes.apple.com/app/the-room/id552039496?mt=8